I just arrived from SM City Dasmariñas to follow up on the status of my computer which is now on (more likely) its second week there. They are still waiting for the new microprocessors to arrive and that means I still have to stick again to the nearby local internet shop where children and adults alike (hopefully not me hahaha) dares not to take a shower internet shop and inconsiderate net surfers who puffs smoke out of their cigarettes while using the internet which is really irritating... I'll buy a medical mask next time.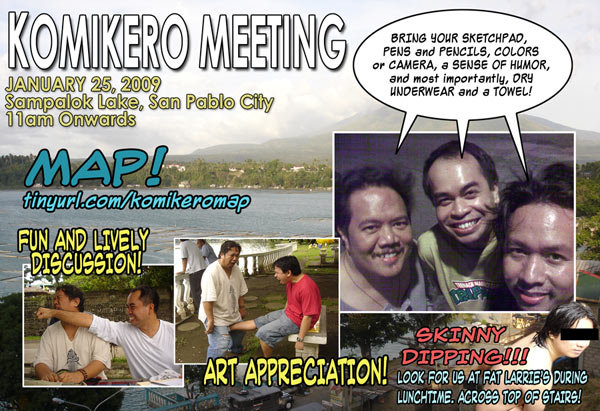 I've also asked around people around the
SM City Dasmariñas and Robinsons Dasmariñas
area onto where can I find the van/jeep/bus station going to Lucena as described on the
Map to the Komikero Event
here
. All I saw was the fx/van station in front of Robinsons Dasma going to Calamba. I asked around and they say that there is a terminal going to Lucena on the other side of the road but there were no trips going to Lucena in that hour and if I want to catch a ride (I think it's via jeepney) then I should come there early. I thank them and headed home.


Yah! I am a Nose Bleed Magazine Fan.. or so I think


I also grabbed a copy of my second issue of the very hilarious
Nose Bleed Magazine
with their cover featuring local Kapuso comedians and comediennes Cookie and Belly, Sheena and Chariz. Now I am itching to grab the very first issue because I am planning to make this as a collection and its a lot cheaper than other Men's Magazine. You can check their updates and other information about the publication here:
Forum Page of Nose Bleed Magazine
Nose Bleed Magazine's Multiply Page