Chris A. back here again with more random thoughts and this time it is about one of my favorite all-girl Korean pop band the "
Wonder Girls
", well I discovered this group from my students last September when I was teaching English to Korean kids.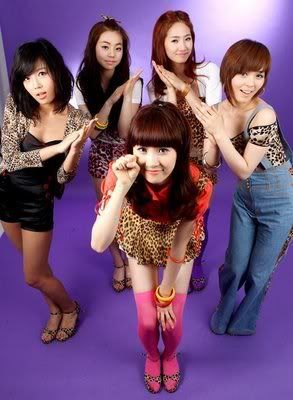 The Wonder Girls in their "So Hot" Fashion: (From Left to Right) Yoo bin, So Hee, Sun Mi(at the Center), Ye Eun, Sun Ye
Ever since then I have been following the group through Youtube. I love them in "
Tell Me
"; adore them in "
So Hot
", and now stalk them at "
Nobody
" (Kidding with the stalk "thingy" there Hahahaha).
I have also let my two friends Dan and Alvin see this video here at the pc and I think they kinda like the group. So usually when we go out together in our regular gimmicks, I sometimes hums and sing a small portion (the English part) of the "Nobody" song.
Well if you haven't seen the video then get ready for a series of Wonder Girls'
Nobody
music and concert videos:
The Official "Nobody" Music Video (English Subbed)



Video source

Nobody Comeback Stage at M! Countdown (Oct 02, '08)



Nobody at M! Countdown (Oct 09, '08)